Does your dog need a fun, interactive place to play while you're at work or school? Maybe your pup needs a safe space to socialize with other fur babies. Or perhaps they need to work off some extra energy (or extra pounds!) Whatever your dog needs, our daycare may be the paw-fect place to play.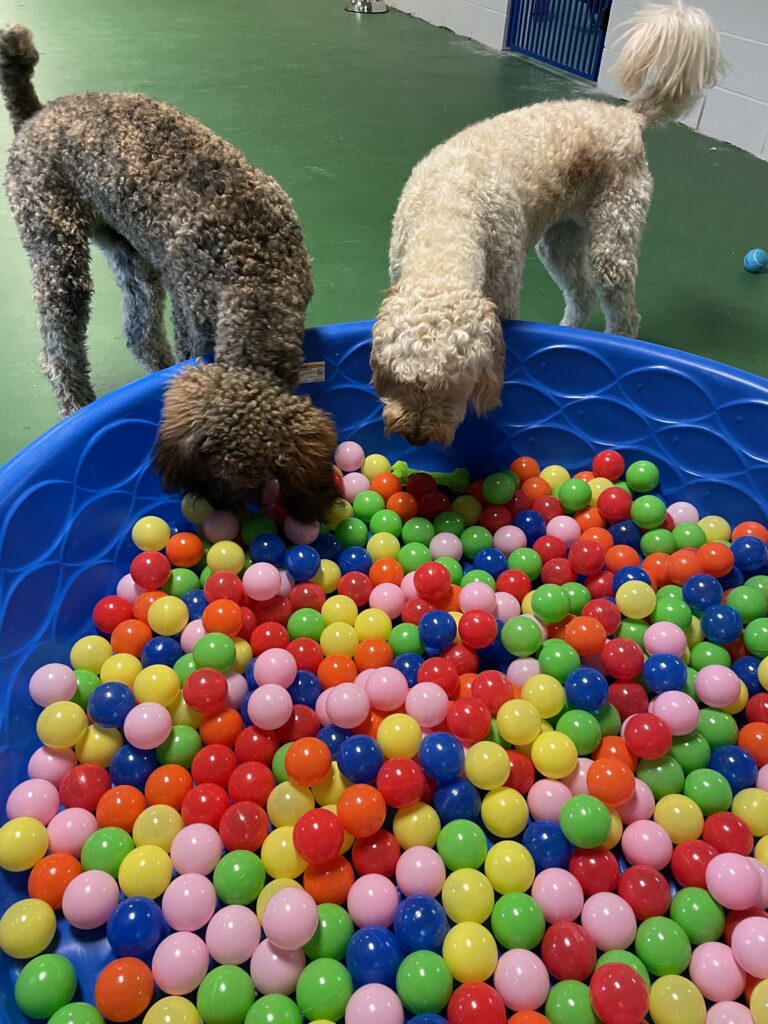 Pick-up & Drop-off
Mondays-Thursdays (Weekends currently limited – contact us about availability.)
Morning: 7:00-11:30 am
Afternoon: 1:00-6:00 pm
Pricing
Half Day (Morning to Midday/Midday to Evening) = $12
Full Day = $20
5 Day Package = $95
10 Day Package = $180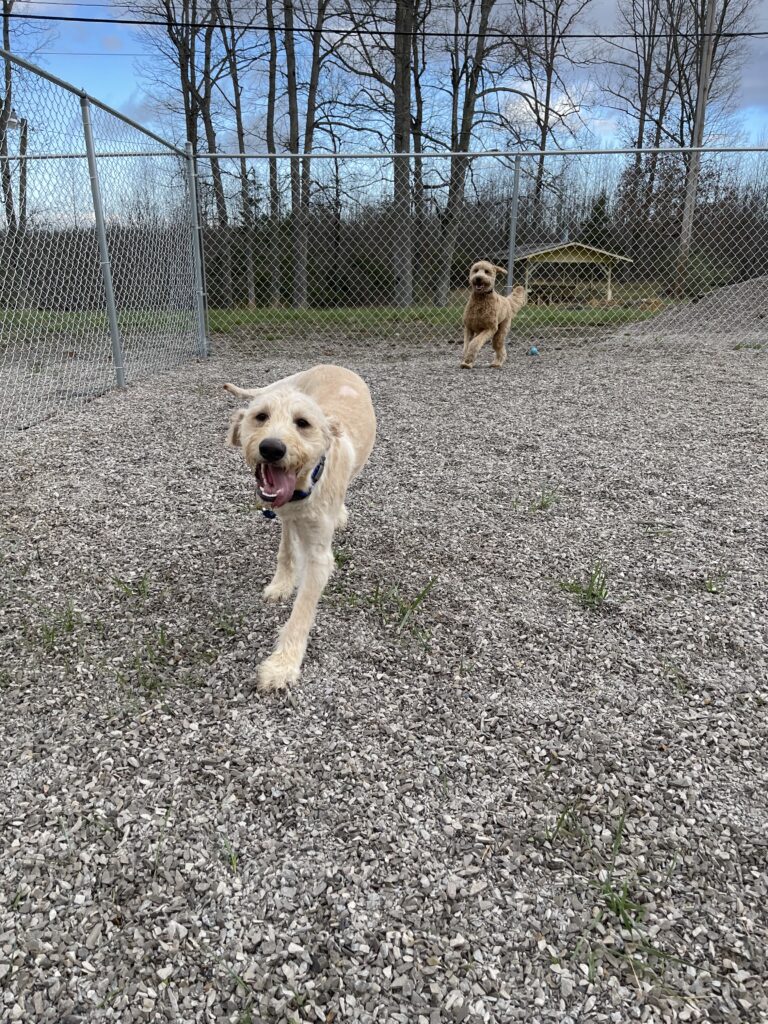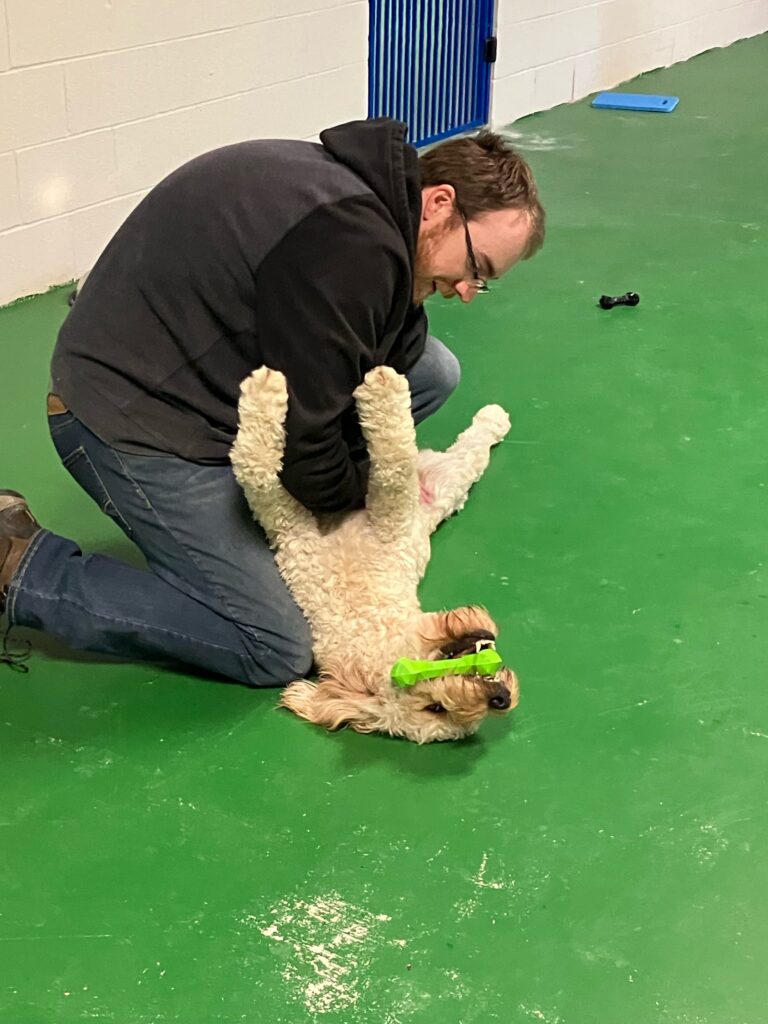 Meet & Greets
Before you sign up your doggo for daycare, bring them by for a tour so we can meet them! This allows us to get a feel for your dog's temperament, and allows you and your fur baby to get to know us and our facilities. Contact us to set up an appointment.
Let's Play!
The best part of daycare is playtime! We have five outdoor runs and two indoor runs that are full of playground equipment and toys. Group play will mostly be outside if weather and capacity allows! All dogs are grouped by size and temperament, and playtime is always supervised.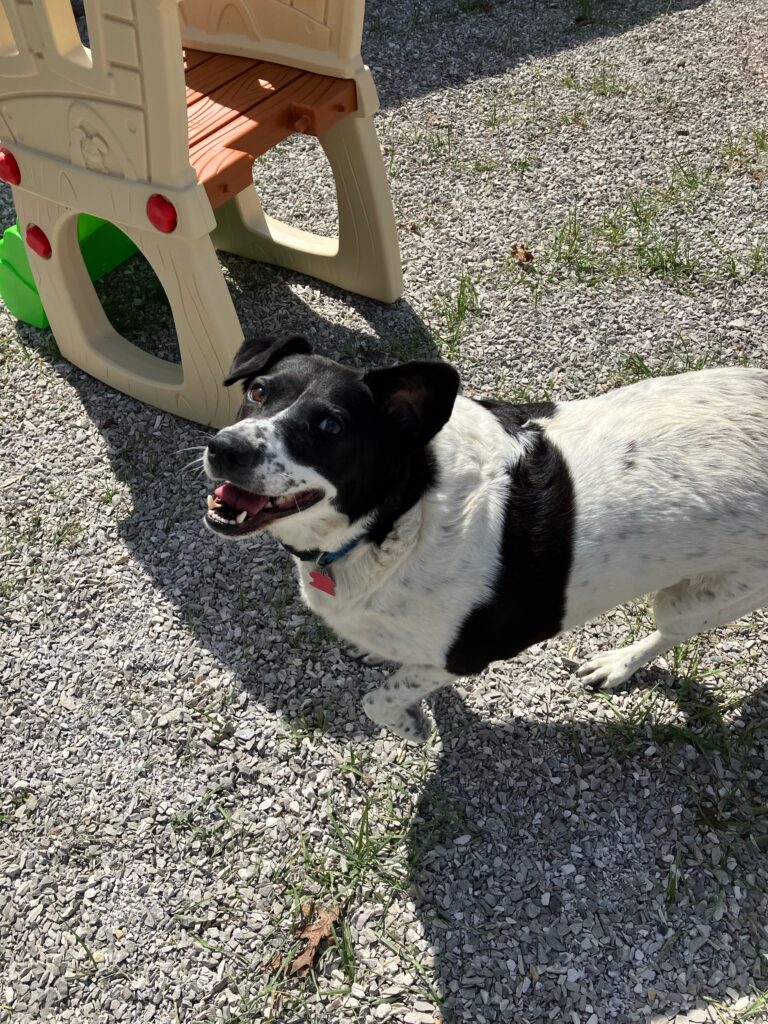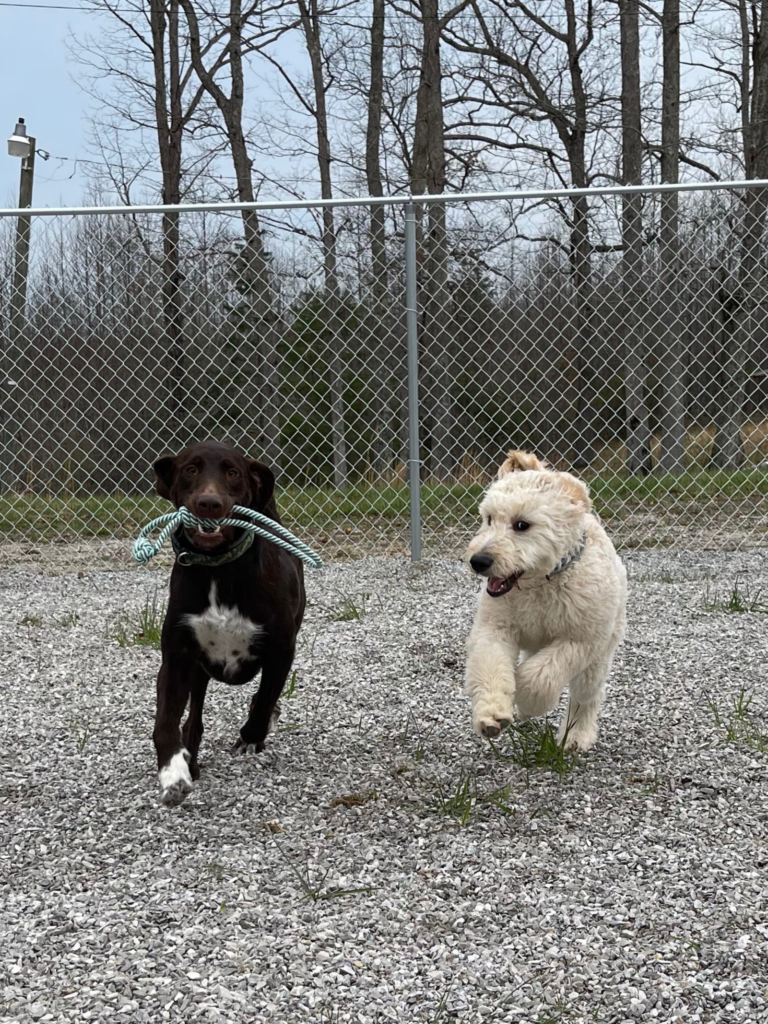 Vaccine Requirements
All dogs must show proof they are current on:
Rabies
Distemper (DHPP)
Bordetella

Some dogs cannot receive this vaccine for various medical reasons. If this is the case for your fur baby, we will accept an exemption letter from your vet instead.

Flea and Tick Prevention
We highly recommend the canine flu vaccine as well, but do not require it.
You can upload your dog's vaccination records to your Pet Reserve account, email us at [email protected] or bring them when you check in.